Sku:

EZ-C3A

Vendor: EZVIZ
Ezviz Wifi Battery IP Camera - Real PIR Detector - 1080p / H.264+/ 2.2 mm Lens - IR Distance 7.5 m - Directional Audio / SD Slot - Ezviz App and P2P Connection
Tax included.
Totally wireless and autonomous Ezviz IP camera. Wireless installation thanks to WiFi connection and rechargeable battery. PIR detector relay for events. Wide viewing angle of 125º Full HD 1080p resolution and IR night vision. Two-way audio. Possibility of recording integrated in the camera itself via micro SD card and/or cloud service. Suitable for outdoors.
The best IP camera for inexperienced users, without cables or installation, self-installable. There is no need for power wiring because it runs on a long-lasting rechargeable lithium-ion battery (up to 3 months of battery life). The battery is removable and replaceable. IP communication is carried out via WiFi connection to the user's own network (it supports 2.4 GHz), so it also allows you to dispense with the network cable.
A real PIR detector integrated in the front of the camera is responsible for detecting people and animals, eliminating false alarms generated by environmental causes, such as insects, plants or changes in lighting. The PIR sensor manages the activity and video transmission of the camera, which remains dormant until a detection occurs or until a mobile application requests access. In this way the long autonomy of the camera is achieved.
As for the image, it is based on a 1/4"2 Megapixel sensor that offers a Full HD resolution of 1080p at 25 FPS. 2.2 mm wide-angle fixed lens with a diagonal field of view of 125º. Infrared LEDs that activate automatically and provide a clear image at 0 Lux (total darkness) at a distance of up to 7.5m.
Professional security cameras usually record the image continuously so they require a hard disk video recorder to store a large amount of data. The Ezviz camera is designed to capture real motion events and reduce the storage required. It uses a high-efficiency Smart H.264 codec that reduces the volume of data generated by up to 50% compared to the usual H.264. It is equipped with a micro SD card slot up to 128 GB with which to store events for several days. Likewise, Ezviz, from its application, has a storage service for these events in its cloud (EZVIZ CloudPlay). A free trial period for this service is included..
In the audio section, the camera consists of an ambient microphone and speaker, enhanced with a noise filter. Two-way audio to communicate between camera and Ezviz app.
As for remote communication, it is totally Plug & Play to be able to access the camera from anywhere, through the Ezviz mobile application, available for iOS and Android. Intuitive and simple, this application allows any user to add the camera via WiFi in seconds. Once the camera is turned on, the app detects it and asks the user for the password of his WiFi network, being ready for immediate use. Includes the P2P service to connect from outside the WiFi network without having to open the doors or use DDNS services. The camera can be integrated with home automation or smart home systems such as Google, Alexa or the IFTTT automation app.
Water resistant case according to IP65 protocol, it can be used for both indoor and outdoor. Magnetic holder for roof or wall. Once the mount has been installed in the desired location, the camera can easily be decoupled to recharge the battery near an electrical outlet to plug in the USB charger (included).
View full details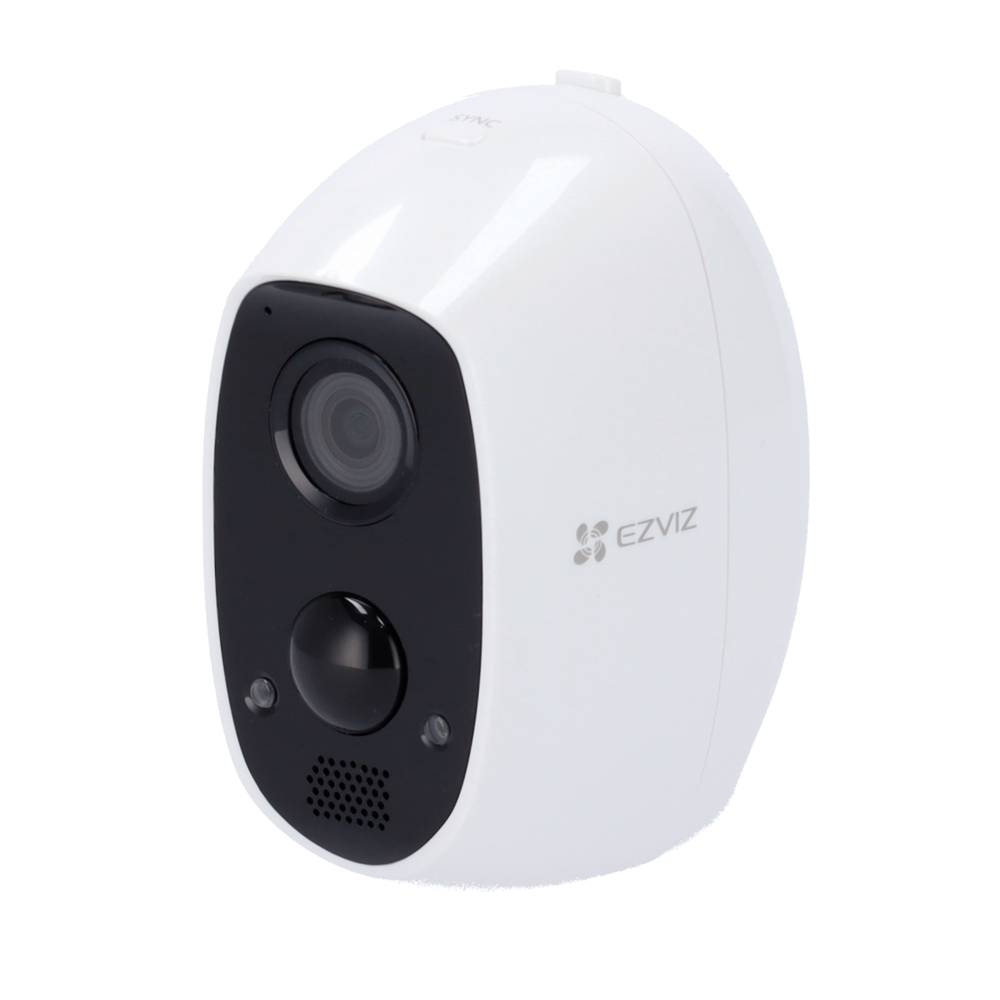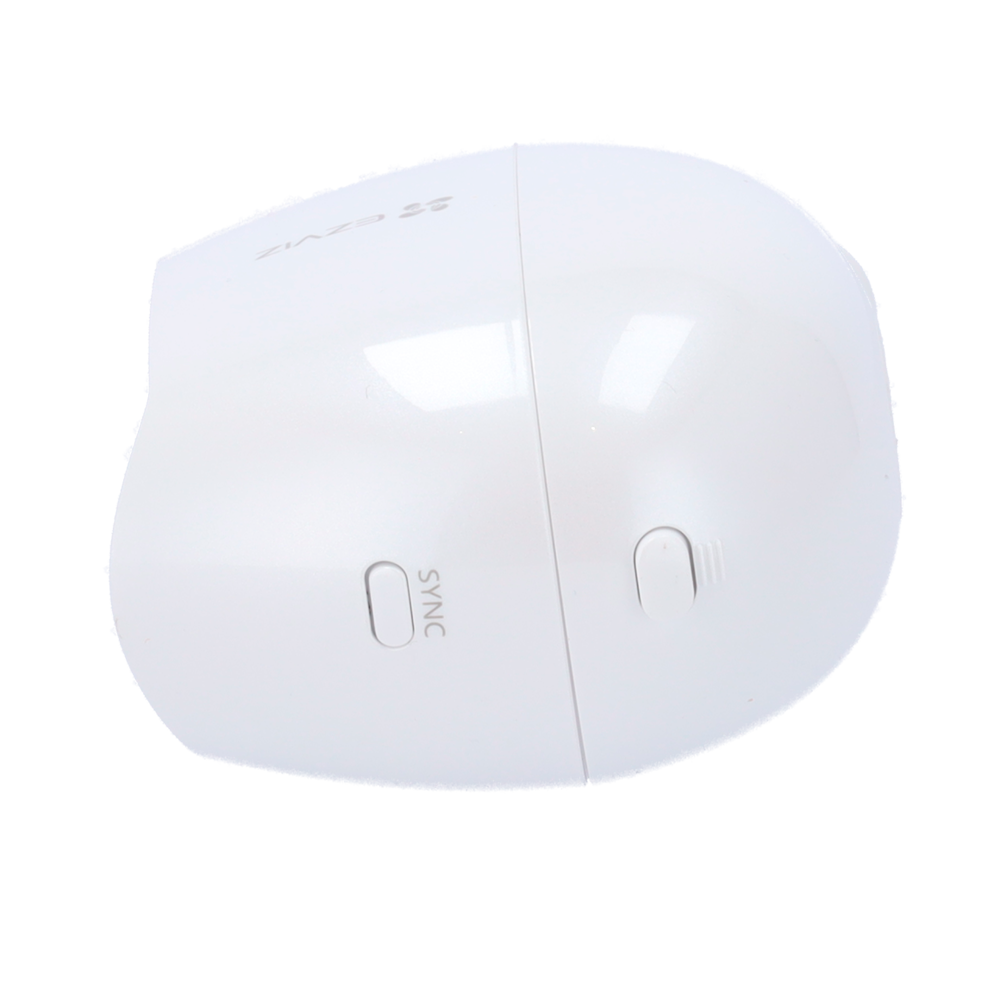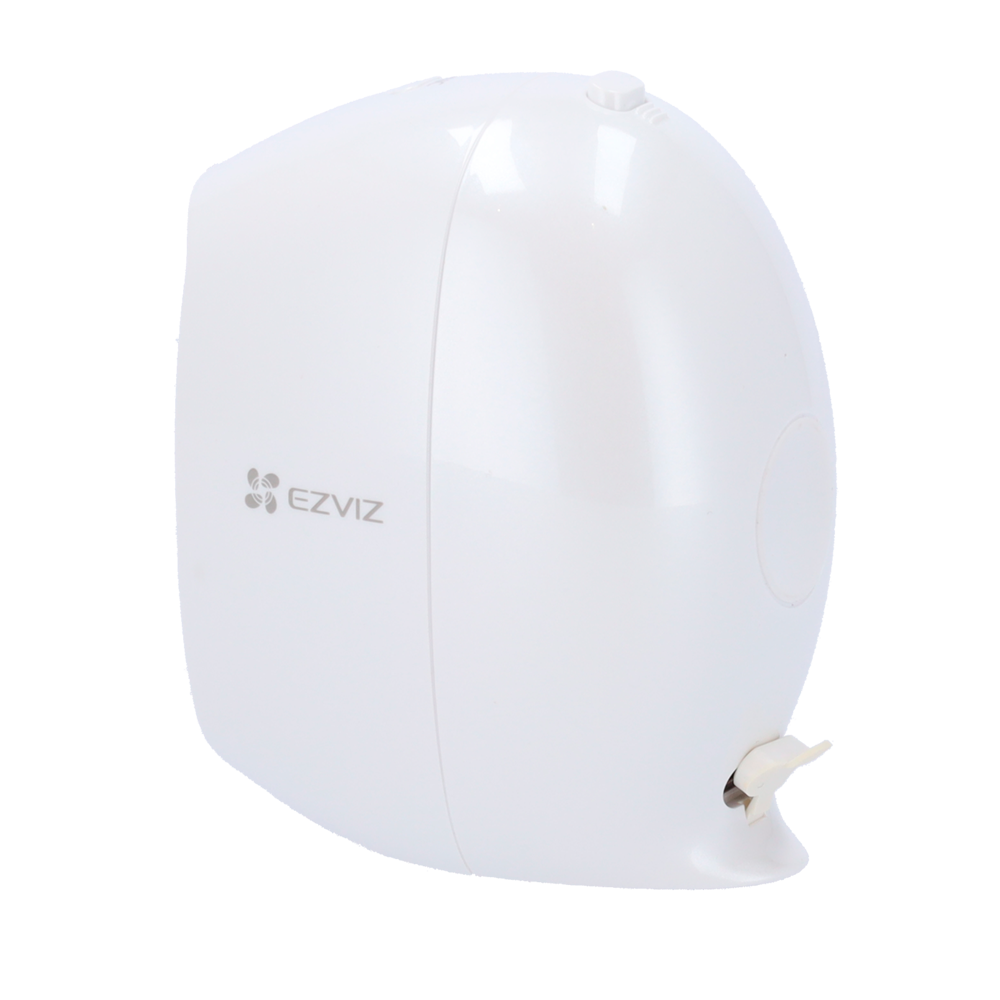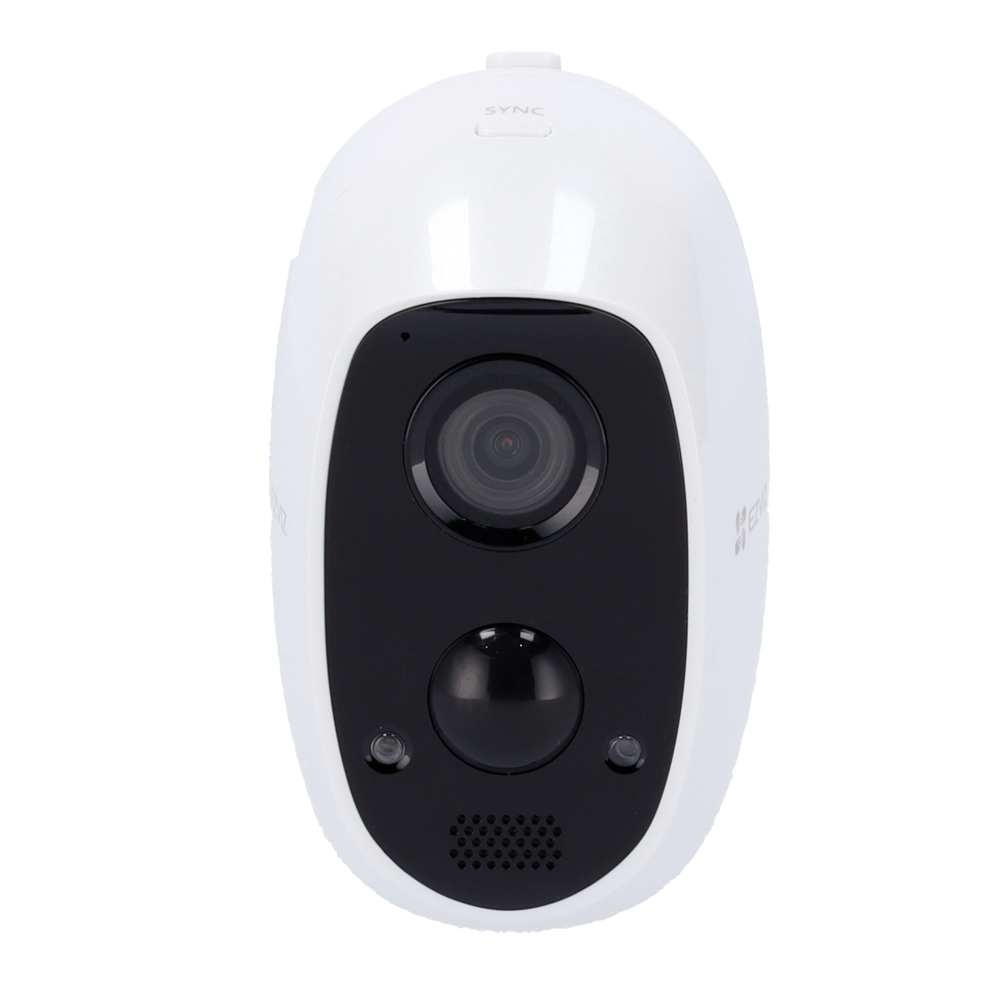 Ezviz Wifi Battery IP Camera - Real PIR Detector - 1080p / H.264+/ 2.2 mm Lens - IR Distance 7.5 m - Directional Audio / SD Slot - Ezviz App and P2P Connection