Sku:

CON300-CRIM

Vendor: INNOWATT
Crimping tool - High quality professional model - Connector: RJ45, RJ11, RJ12 - Cable: UTP - Easy to use, fast - Cable cutting blade
Tax included.
Special crimping tool for RJ45 / RJ11 / RJ12 connectors on UTP cable.
Crimper suitable for professional use, thanks to its design and high quality components. It has three heads, one for RJ45 connectors (8 wires), one for RJ11/RJ12 connectors (6 wires) and another for 4P4C/4P2C connectors (4 wires). It also has a cable cutting and stripping blade, valid for UTP and STP cables, which allows a perfect and precise finish of the connector.
Compatible with our CON300 connectors and UTP5E-300, UTP5E-300-H, UTP6E-300 and UTP6E-300-H cables.
View full details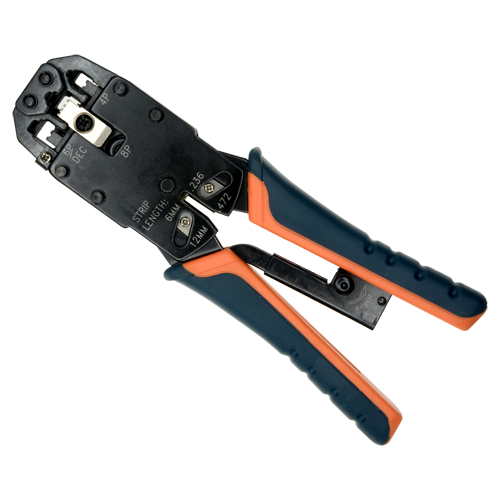 Crimping tool - High quality professional model - Connector: RJ45, RJ11, RJ12 - Cable: UTP - Easy to use, fast - Cable cutting blade